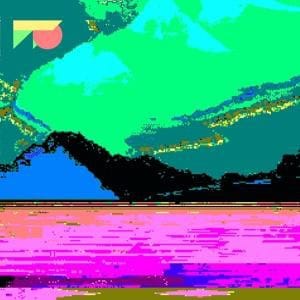 Leather Work 2LP
Red Laser Records
Out of stock
Inner space centurion and local star command operative Tommy Walker III returns with a new mission directive this DATE…
Hardwiring to the Red Laser network and initiating an advanced, beta-tested programme of futuro-manctalo cybernetics, TWIII's meta-level hybridisation of Italian synth disco & northern English rave styles, combined with an expert deciphering of modernised club dynamics has resulted in a faultless system capable of withstanding the most extreme sonic test environments.
RL30's eight tracks are RL Corp. operation-certified to work alongside Human2.0's electrostatic discharge profile. Universally approved usage for sentient earth dwellers offering portals into dancefloor ecstasy and inter-dimensional transcendence.
This programme begins with 'Pocsy', and sees euphoric holograms burst through galloping Italo mechanics, fusing retro-tinged optimism with a nu-age release. 'Shoiab' (named after a fellow starship captain tasked to MCR and in alliance with RL Corp…) unleashes red shifted synths and carnal cowbells for the cyberotic lap-dancers to get jizzy too. 'Autopilot' allows the on-board crew to reassemble, a well automated array of arpeggios guiding the shuttle during the first phase, until reconsolidating in the latter stages for full-on interdimensional 5-D funk jam. 'Lightwork' is pure RL endorsed synth-jizz, erupting out of Tommy's arsenal like a mis-timed giant alien cumshot; minus any Manga references. 'Astral Projectile Vomit' address a common problem endemic to protectors of our star cluster; then channels a shiny, serpentine chrome sequence and thrusts it down the rainbow road for maximum belly aches. More hydraulic collisions between electronic disc-boogie and newly mined atomic particles from passing asteroids ensures Srg. Walker has enough mainroom material to keep the Sharons and Traceys of the main hub dancing in between injections of dimethyltryptamine. Closing with a trio of humanoid hits that'll have Jonny5 ordering kryptonite margaritas for the entire ship, Tommy Walker celebrates with the cosmic conge, 'Gary Blast'.
RL Corp is confident RL30's internal algorithm is a future-proofed, cross-species platform for auditory excitement, and will continue to stimulate listeners across a multitude of environments.
Add to playlist