Sale!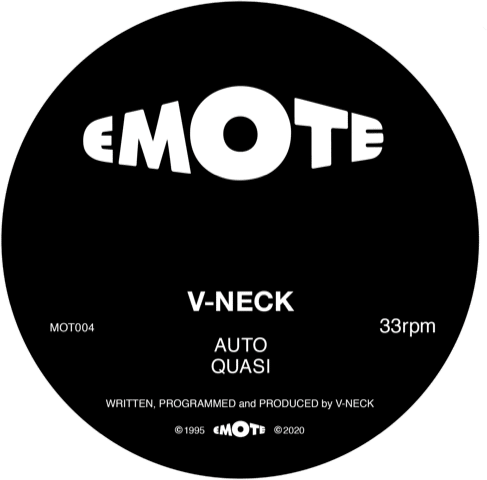 Auto 12″
Emote
In stock
After resurfacing in 2017 with Chicago Bee Records, label owner Mark Churcher has  received a steady stream of interest for his old label Emote and band V-Neck (co writer Doug Martin) The repeated interest of the 90s label has sparked this re issue.
Now a monstrous  25 years old it would appear this record is still very much appreciated by the few that bought it at the time.  And until now extremely hard to find with only 500 pressed  in 1995
Side A fuses ambient, dub and techno at a time when this sound was still developing as a sub genre.
Side B leans more towards dark electronica and techno.
Add to playlist