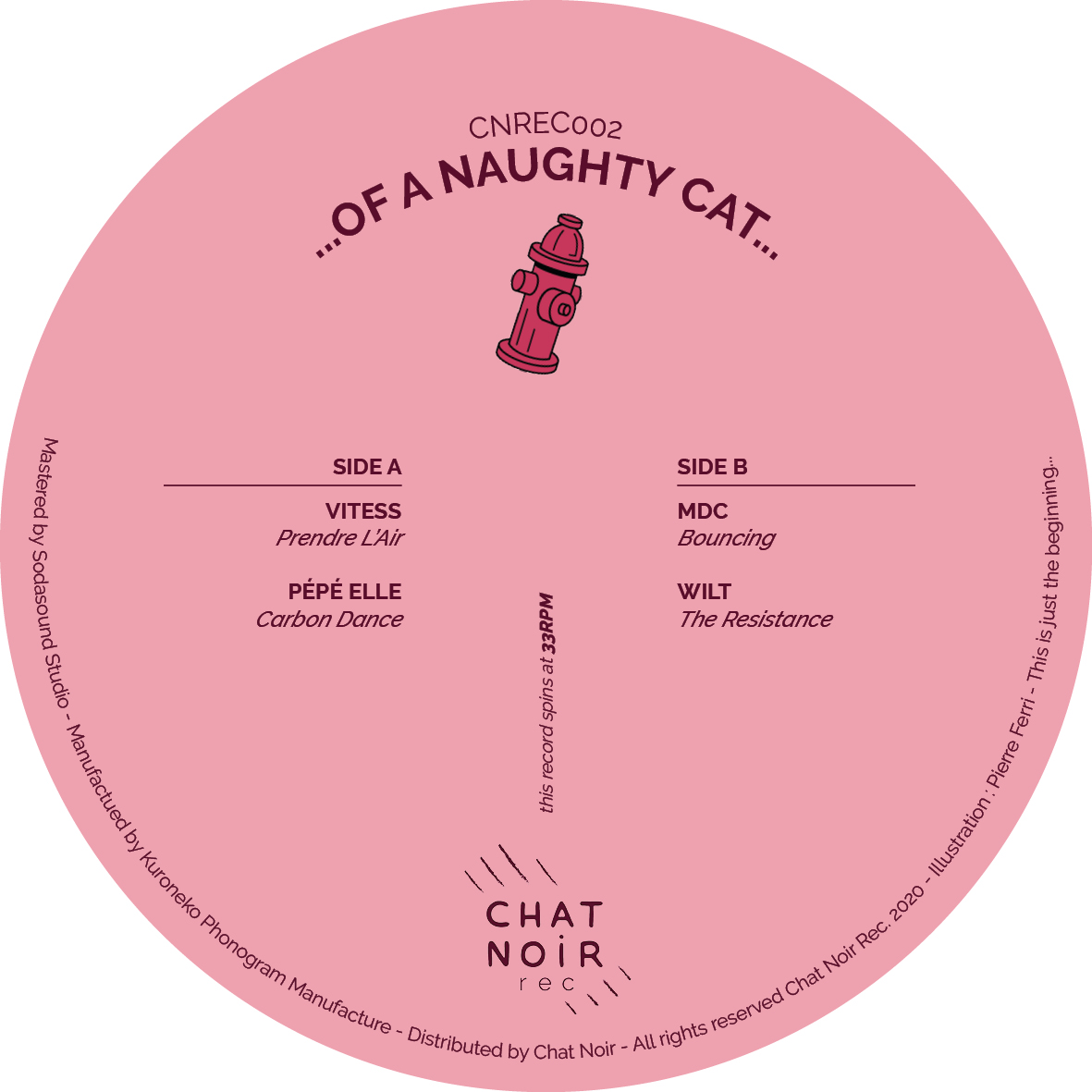 …Of A Naughty Cat… 12″
Chat Noir Rec.
In stock
For this second opus, Chat Noir Rec continues its momentum and offers a various composed of 4 tracks all different and complementary.
The Ep opens on the track " Prendre l'Air " by Vitess. We find the signature of the young producer with a neat and precise production, all enhanced by a millimetric breakbeat and an airy atmosphere, backed by an acid lead.
The second track is priduced by Pépé Elle who offers here a one-way ticket to England with his UKG infused "Carbon Dance" track We find all the markers of the style, from syncopated rhythmics to powerful wobble bass. Perfect to turn a club upside down on any circumstance.
The Italians from MDC open the B side with the track Bouncing. The atmosphere gets darker and sweatier. We find grimmy vocals, a heady and efficient acid bassline.
The Ep closes on the track The Resistance by Wilt. We continue to evolve in darker atmospheres with a tension that is created throughout the track without ever failing, all supported by a powerful breakbeat that will leave no one intact.
Add to playlist