Our intrepid reporter, Robbie Geoghegan, had a quick chat with Franz Scala in anticipation of his just-released debut album 'Mondo Della Notte' on Bordello A Parigi / Slow Motion alongside Berlin's nightclub Sameheads.
Hey Franz, fantastic to catch up with you. What have you been up to of late?
Ciao Robbie, same here. This year has been different, you know. Music wise without weekly gigs I'm more focused on production and have made many remixes plus the constant digging hard looking for new exciting music. 
Can you tell us, when did you write the tracks for Mondo Della Notte? What equipment did you use to make the album?
I wrote the album between the end of Summer and Autumn 2019; it was a period when I was waiting for my second son to be born and my first was starting to go to kita (kindergarten), so I suddenly had more free studio days. My thought then was if I don't make an album now who knows when I will have time again! 
I recorded the album with a Korg Poly 61, a Korg Wavestation, an E-mu Vintage Keys, an E-mu System Emulator EIII-XP, a Crumar bit 99, a Yamaha SPX90, a Kawai R-50, an Acidlab Miami and a Roland TR-707.  I don't own expensive gear; I have built my studio around not so expensive equipment that is effective.
The album is a real melting pot of styles. What is the inspiration for this double LP? What were you going for with it? 
A melting pot of the genres is what I love and it's the same when I do DJ sets, I always like to have a crossover of styles rather than being stuck in one. My aim with the album is to show off all the inspiration and let them merge to create the 'Mondo Della Notte' sound. 
I see you've also released the album as two single EP's as well. Why have you decided to do this? 
The idea is simple: to give a potential vinyl DJ the chance to buy only the 12" with the tracks they want. Being a more dancefloor-oriented album than a concept one, we thought it would be an interesting idea to have the option of two single 12"s alongside
the album.
How has your homeland of Italy influenced your own productions, and have these influences made their way on to this album? 
Of course, Italy and Italian music are, conscious or unconscious, always there. I like to think listeners can recognize the hits of disco, italo, new wave and soundtracks in my music.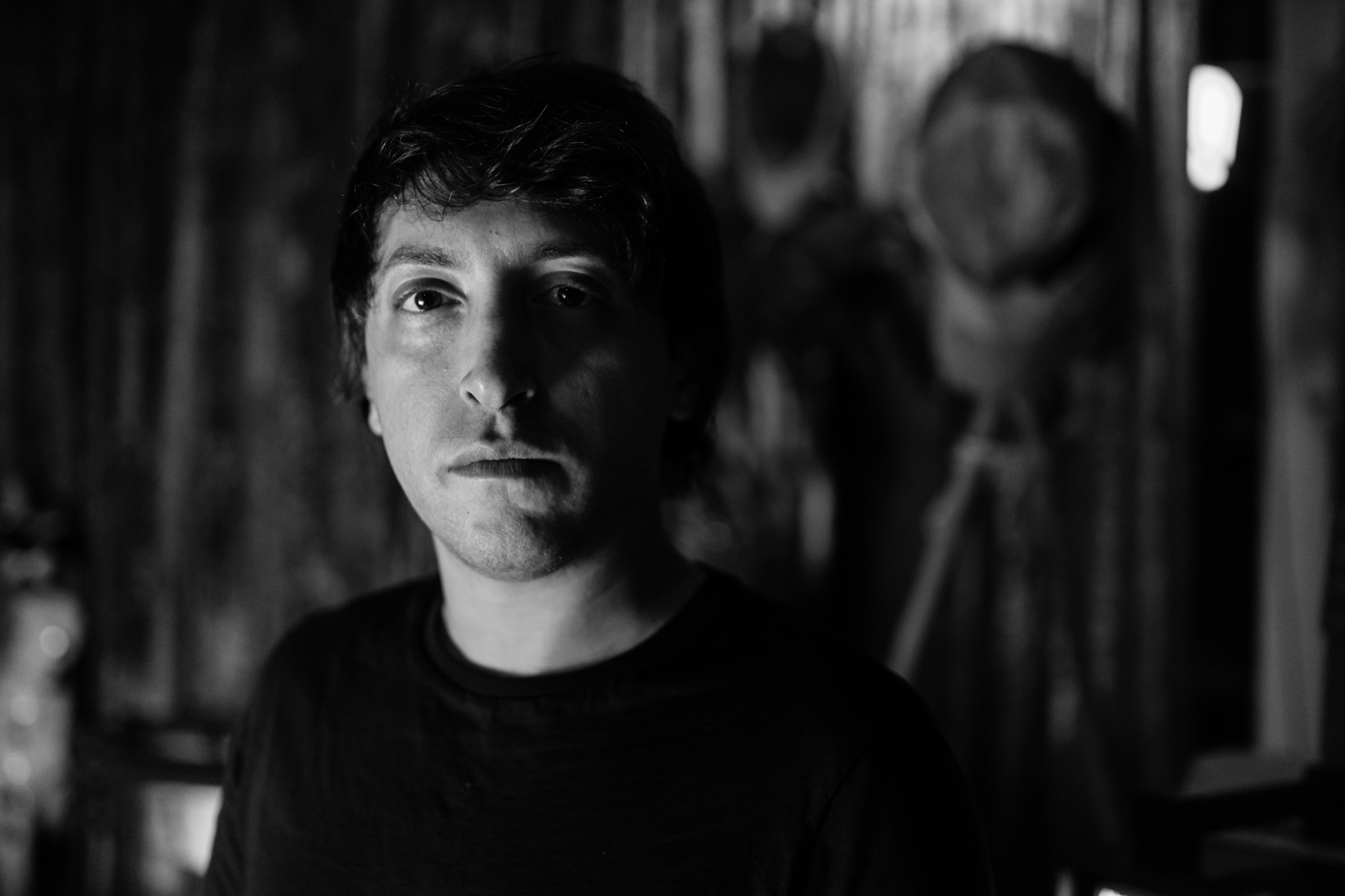 You're based in Berlin and have been for a number of years now. How has the nightlife and sounds of that city come to bear on your own productions? Is your adopted city reflected in 'Mondo Della Notte'? 
Being in Berlin for almost 15 years, I do know the city night world very well and this album is a resume of the soundtracks of the countless night experiences. The crossover of genres in my music is the mirror of the crossover of genres in the city. Here the night world has no border, there's no conventional limits and this experience has shaped how I have developed musically and as a person. 
Speaking of Monde Della Notte, the last year has all but erased nightlife from many cities. How have you found 2020 as a musician and as a label boss? 
Definitely a weird year to date, it has been very challenging especially because I really miss gigs. Since I moved to Berlin I have Djed every week and in recent years started to tour Mexico, China, South-East Asia regularly. I can't wait to travel again, meet new people, and share music with the crowds.  
Slow Motion, your label, is focused on Italian artists. Why did you decide to solely release music from your compatriots?  
When we started the label, we had many Italian producer friends or people we listened to and admired that released a spread of music on many international labels. The idea was to create a label to be home for Italian producers inspired by 80's Italian disco, italo, new wave, soundtracks and create our own modern dance Italian sound. Of course, there are many talented international artists that do this similar music vibe but have the frame of Italian only. 
You've also got Wrong Era and you're two series: Italian Dance Wave and Lineabeat. How is Wrong Era different to Slow Motion? What are you aiming for with Italian Dance Wave and Lineabeat?
Based on what I said, on Slow Motion we have some series to try to cover the inspiration that is Italy in the 1980s.  
 
Lineabeat is directed by Francesco De Bellis (Francisco) and is has a strict focus on a retro sound, a sound that is made in a way that you can´t tell if it's a new release or original.  
 
Our soundtrack series is related to movies and library music. The concept is realized in coloured vinyl mini album and is not necessary dance oriented.  
 
Italian Dance Wave is our compilation series, it is always various artists and, in this way, we are able to release also single tracks that we love without building a release around it.  
 
Wrong Era is Slow Motion's international sister output, at some point we had too much good music from international artists that we wanted to release so we decided to start another label!
As a DJ, your home has been Sameheads in Berlin. What is your relationship with Sameheads? How did it start? 
Sameheads is a long love story, it started the same day I moved to Berlin and we are still very happy! We met for the first time a couple of days after I moved into the city. I went to their first-year anniversary party, then I visited them in their old independent design shop and quickly we become friends, I started then to DJ for them and became one of their first resident DJ's. From there we have cooperated extensively, like on off-location events, festivals and club nights.
After moving to the new location, we built music studios together and have never looked back. Berlin would not have been the same for me as for many others without Sameheads.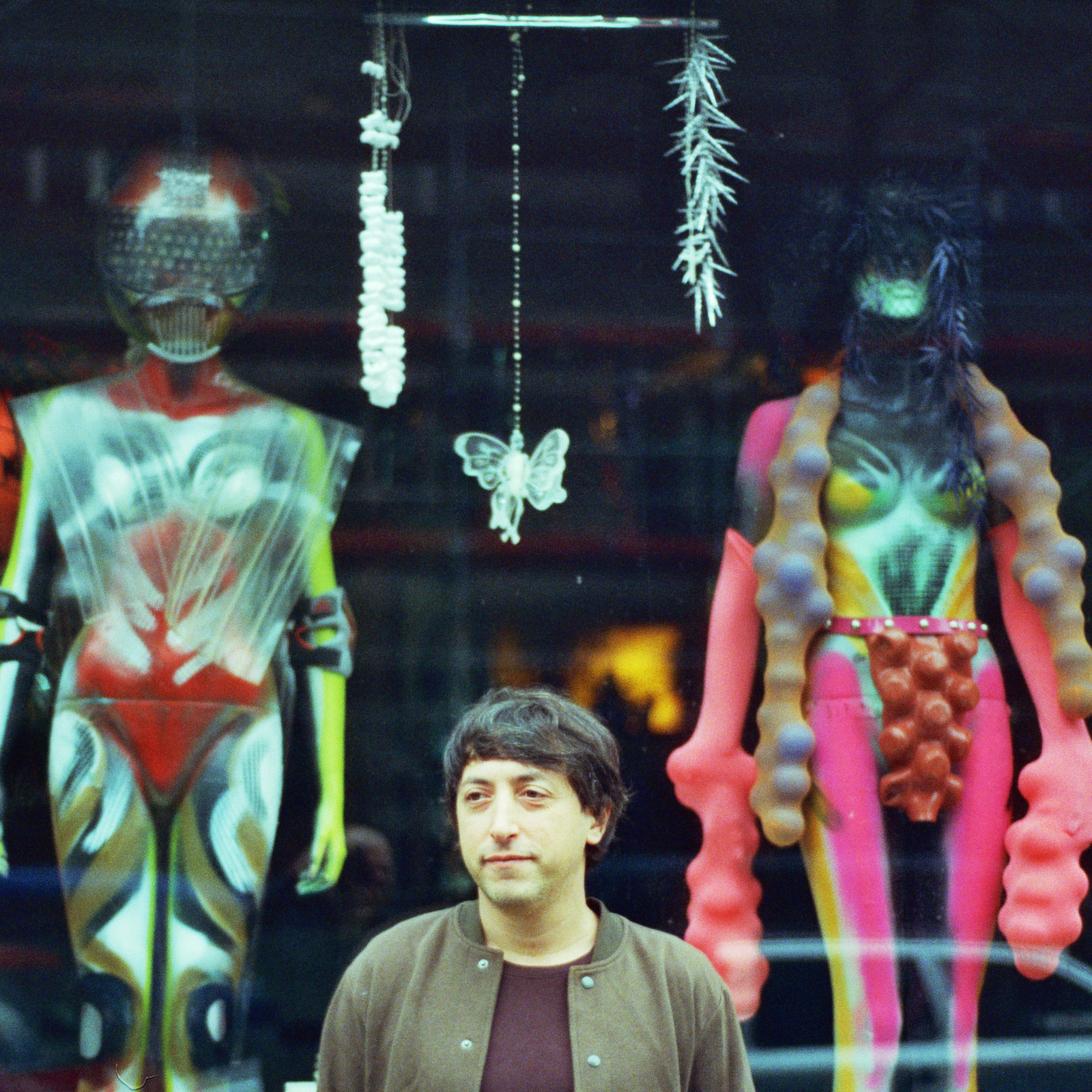 How do you envisage the post COVID club? How will this affect you? And Berlin? 
Hard to predict, honestly after last summer I was thinking that the hardest part had passed, but, unfortunately, I was totally wrong. I really hope underground clubs, small venues and bars will survive. I see, here in Berlin, the city is taking care and I´m not so scared about the future for the local club culture. 
Sameheads have also been involved in their own "virtual gigs" through Sameheads radio. Have you been involved in this initiative? Have you been gigging virtually yourself? What's your opinion of it? 
Sameheads used to run radio streaming one day per week over the last couple of years, recently they added the visual and it's running very well for them, supporting music and artists involved in the community is very important especially in this period.  
I have played for Sameheads radio one of the first shows and in general, I'm very happy to play virtual gigs if there is a meaning like to support a location or a cause. But I have to say most of the time I felt very uncomfortable to play on camera without a real crowd. The relationship between the dancers while I'm Djing is very important and influences what I will play. Without dancers, the magic is missing.

What's next for you musically and for your labels? 
I'm working on a bunch of new tracks and would like to finally try to add some vocals to some of them. I started a new music project with my label partner Fabrizio Mammarella and there are a couple of already planned releases for 2021. With Slow Motion this year it will be more focused on albums from Marcello Giordani, System Olympia, Italoscillazioni, Ma Spaventi and collaboration projects from Rodion & Mammarella and Bottin & Mammarella. We will also plan more digital-only releases in between the vinyl ones. 
Final question. If you could go back in time and give yourself a record, what record would it be and why? 
It could be so many but if I had to pick one will be Gaz Nevada – Ticket To Los Angeles as it has been one of the first 80's records I was playing in gigs, have a bit of italo, disco and new wave that is what we are trying to merge with Slow Motion and our production.
Franz Scala – Mondo Della Notte (vinyl)
Franz Scala – Mondo Della Notte (digital)