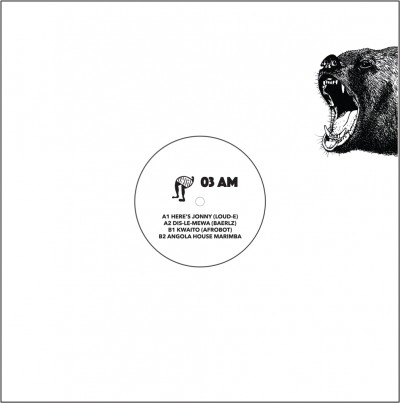 03AM 12″
Label:
AM
Set a reminder to get an e-mail notification when item is available
On this third delivery from AM Records the A-side is reserved for two disco edits by grandmaster Loud-E and new kid on the block Baerlz from Paris. Here's Jonny is a pushy synthetic track build from Claudia Barry's Open the Door and Dis-Le-Mewa is a sweet Bollywood rework, fine-tuned to sound nice on heavy club systems. The flip side contains two more contemporary afro house edits by Afrobot: Kwaito is a subtly pounding percussive South African jam and Angola House Marimba is a fast Kuduro banger with a raw vocal sample.
Handstamped artwork by Frank Koedood on the sleeve again.
Add to playlist