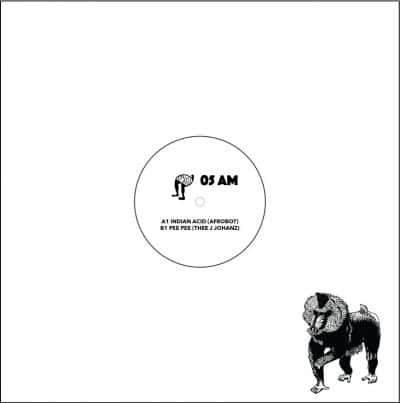 Indian Acid / Pee Pee 12″
AM
Out of stock
05AM contains two Bollywood bangers, loudly pressed – each on a 45rpm side of the record.
Afrobot's cut is a raw and fast percussive acid track, just wait till that 303 comes in, Indians already knew in '83 what to do with that machine. For the other side Thee J Johanz, big Bollywood expert and collector, delivered an edit that could be considered the Bollywood answer to Yali Yali, that Jesus Christ Super Star theme in a funky Bolly Disco version, updated for nowadays club systems.
Frank Koedood drew us a monkey this time!
Add to playlist