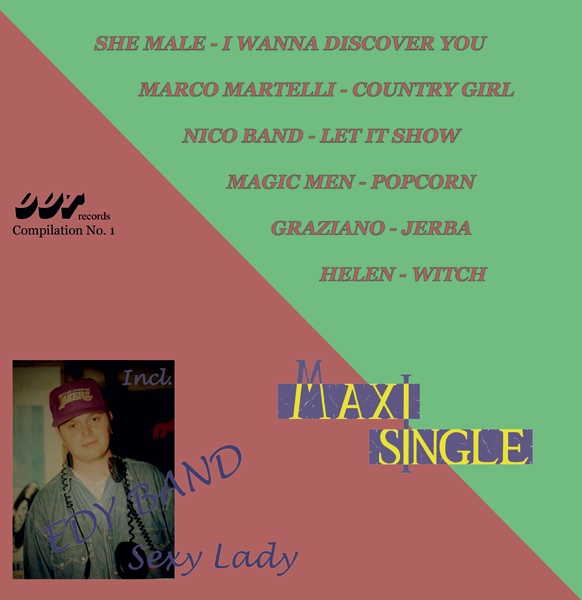 Out Records Compilation No. 1 EP
Label:
I Venti
Set a reminder to get an e-mail notification when item is available
Another previously unreleased gem for you on an album packed with great tracks. Hard to find songs like Helen – Witch, Marco Martelli D.J. – Country girl, Nico Band – Let It Show, the best version of Popcorn by Magic Men, She Male – I Wanna Discover You and Edy Band – Sexy Lady. Speaking of Edy Band, the guy behind this is Graziano and he came up with a big surprise; the song Jerba. An instrumental synth monster, which will even make your neighbours happy.
Add to playlist