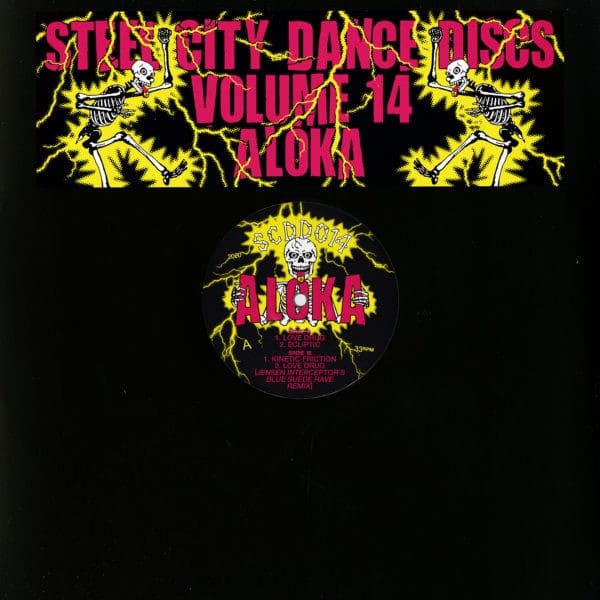 Steel City Dance Discs Volume 14 (Inc. Jensen Interceptor Remix) 12″
Steel City Dance Discs
Out of stock
Steel City Dance Discs Volume 14 hits with three strong doses of Aloka and a boneshaking remix from Jensen Interceptor.
Experience it all in this psycho-electro jaunt. Moments of twisted ambience with strung out lysergic chords quickly flare up into swells of stark breaks, distorted synth rushes and clouds of techno paranoia.
The B-side is laced with an active Jensen Interceptor Blue Suede Rave agent – perfect for those that seek something more and don't mind the hard side FX.
Buy the record, take the ride!
Add to playlist