Sale!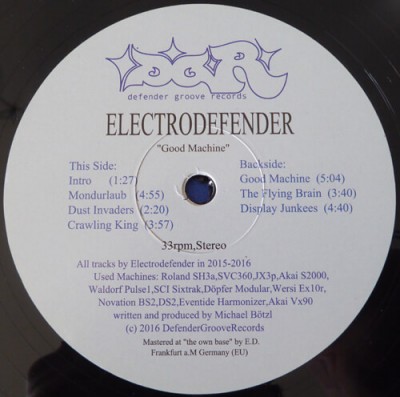 Good Machine EP
Defendergrooverecords
Out of stock
Defendergrooverecords presents another Electrodefender EP produced in old manner of the Electro classic Sound of the early 80ies. The Sound of analog gear and the unique style of Electrodefenderis beeing one part to keep the Oldschool Electro alive.
This 7 Track EP is limited to 100 copies.
Add to playlist