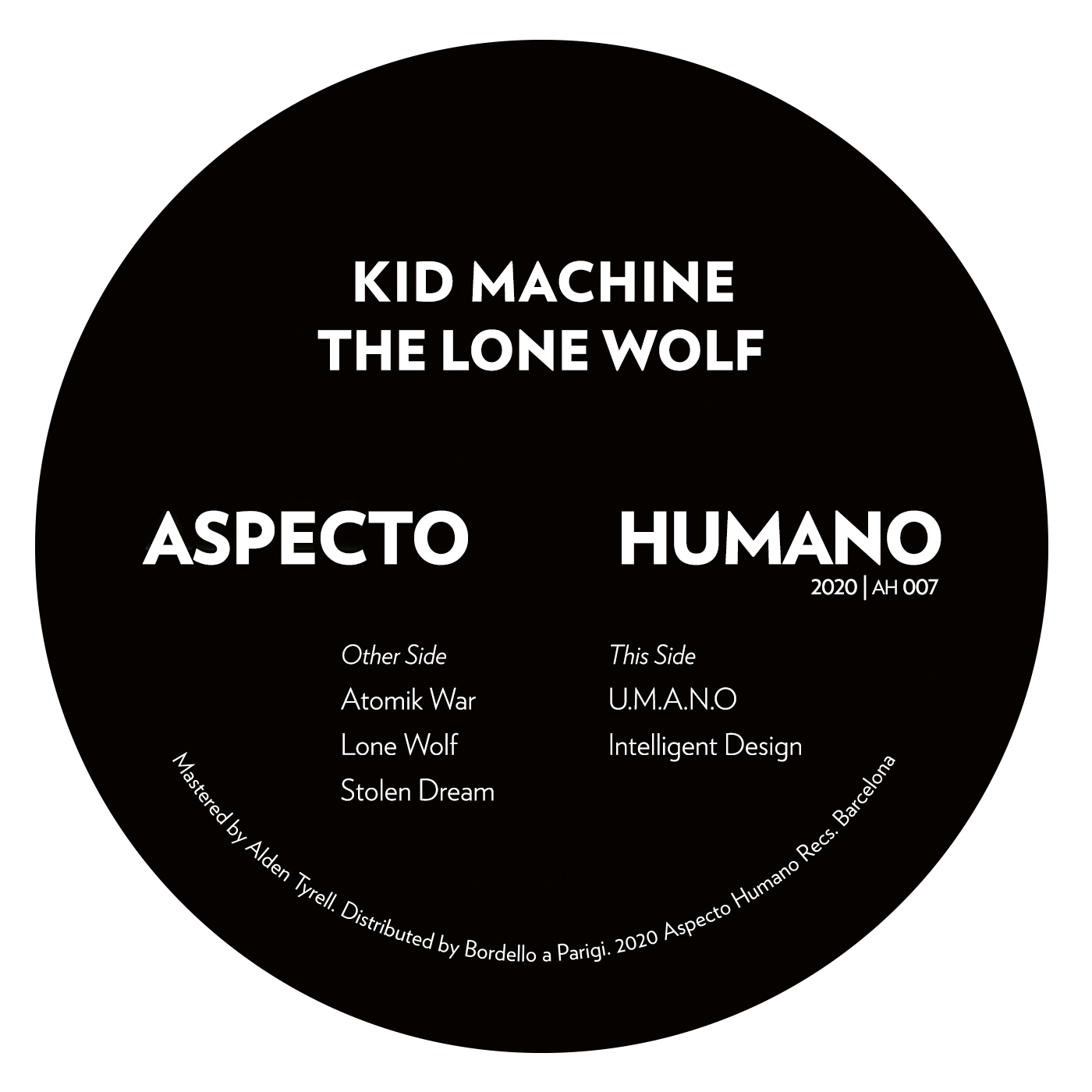 The Lone Wolf EP
Aspecto Humano
Out of stock
No presentations are necessary for one of the boss referents in the international scene as far as Synth and Italo Disco are concerned. Our admired Kid Machine is in charge. Legend.
This extremely prolific artist comes to Aspecto Humano after releasing real gemms in reference labels such as Viewlexx, Red Laser or Cyber Dance. The record consists of five tracks and is conceived open-mindedly and with sounds which refer us to Synthwave, Electro, Italo Disco and New Beat.
Mastered by Alden Tyrell. This is a 300 copy edition on 140 gram black vinyl, in black card outer sleeve and black paper inner sleeve.
Add to playlist