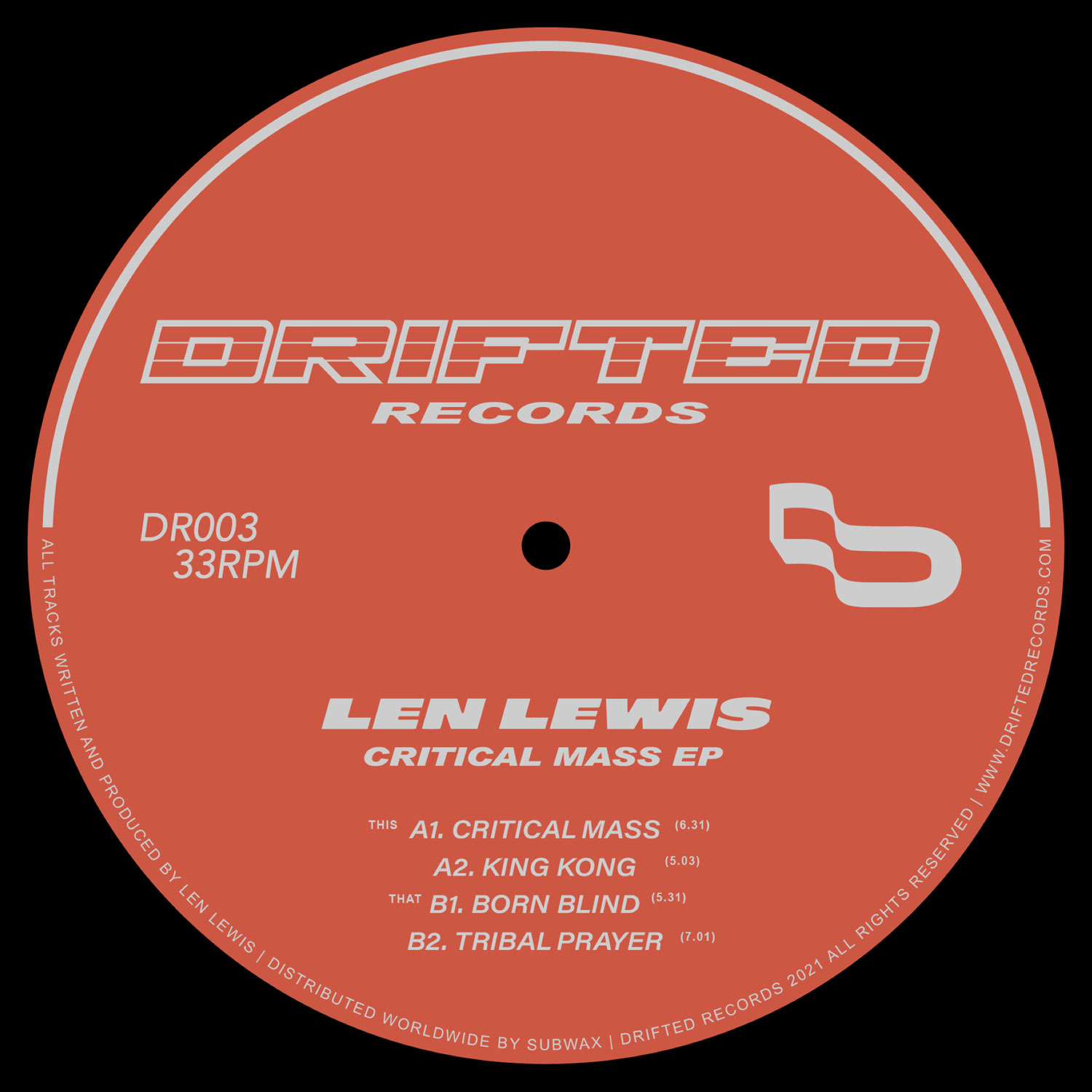 Critical Mass EP
Drifted Records
In stock
Fresh 90's tech filled 4 tracker drops on Drifted Records' latest edition to the catalog – DR003, Len Lewis – Critical Mass EP.
A1 showcases the rib cage rumbling, bassline infused 4×4 with 'Critical Mass'. Following with the raw and driving breaks cut entitled 'King Kong'.
Flipping the record brings a vocal splashed, arms in the air style thumper with 'Born Blind', and rounding off this latest edition with a misty roller for the B1, entitled 'Tribal Prayer'.
Add to playlist