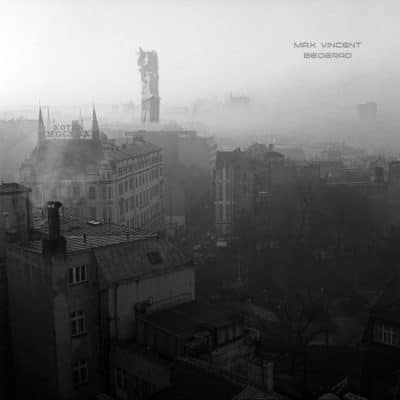 Beograd LP
Discom
In stock
One of the biggest sampling innovators and the pioneer of electronic music in Eastern Europe  Max Vincent initially played in Belgrade's Max & Intro band whose first single: "We Design The Future" from 1985 remained one of the most wanted electronic records from this part of Europe .
In 2015, Discom released "The Future Has Designed Us" LP  a lifework compilation of previously unreleased songs from 1984 to 2002 which met pretty  warm reception by record collectors and synth enthusiast worldwide. The new archival release Max Vincent- Beograd is a lost LP album which consists of 8 previously unreleased tracks made in period 1986-1999 which Max wanted to use in a single concept album.
The album opens with the track "Beograd" – a hymn of protest against the repressive regime present in the 90s Belgrade. Then comes "Nema Vremena" (There Is No Time), a humorous experimental track with weird guitars and  an interesting structure.  Third song "Cadillac" has thrilling production of vocals, sound effects and synth sounds. Max, like his heroes from the group Yello, was fascinated with cars, and similarly, made a great recording based on a totally trivial subject.  The last song on A- side, "Gospodar Snova" (Master Of Dreams), is probably the most outrageous track on the whole album. Side B opens with the song called "Time Cabaret", where Max resonates in incredibly cool baritone, while his twisted synth tone evokes the sense of danger that characterized the atmosphere of the city's nightclubs and bars during the era. In the next song "Samo Za Tvoje Oci Znam" (I Only Know Your Eyes) Max is definitive, not only through his lyrics and singing but also through a sound's spectrum – from ice-cold pads and cutting-edge up-lifters to perverse 909 kicks and bizarre, unclassifiable howls. The next  is "Dopo Di La Torre" (After The Tower) which colors dark landscape and the album finishes with the question of death as the main theme on "The Other Side"-one of the most beautiful tracks Max has ever made.
Max Vincent- Beograd is ultimately intriguing album: dark, cloudy, with unpredictable solutions and transitions between rhythm, paths, synth textures, vocals and other layers.  A must have for every fan of 80s electronic!
Add to playlist