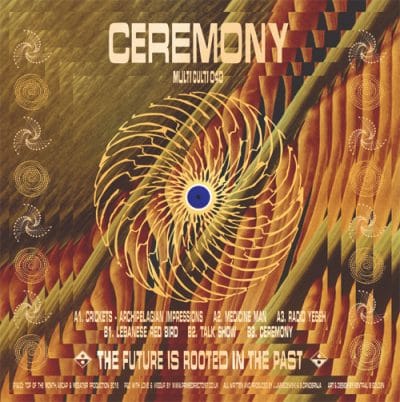 Ceremony EP
Multi Culti
In stock
Mytron & Ofofo return to Multi Culti with 6 hook­filled jams. Patchouli­ power coming out your bass­bins. Mushroom ­friendly party music of the highest order. After recent outings on Les Yeux Orange and Razor­N­Tape, the dynamic Swiss­ Polish duo flexes out with a follow­up EP that has broad ­spectrum appeal.
Mid­tempo, pop ­inflected disco for open minds, these tracks are as catchy as they are groovy, incorporating influences from all over the world, projecting shamanic one ­liners and woke, truthful vibrations into a cosmos confounded by deep fakes and fraudulent gurus.
All playable, 100% organic, best quality, happiness guaranteed!
Add to playlist