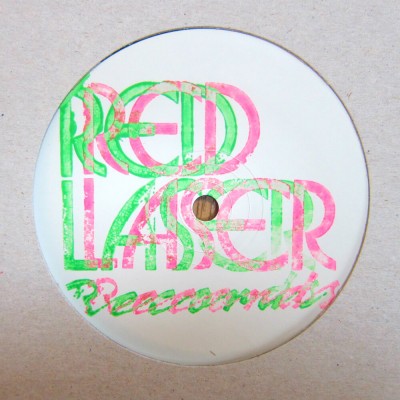 Hardware Stuff 12"
Red Laser Records
Out of stock
Manc producer Tommy Walker 3 steps up with a four tracker for Red Laser. After releases for labels like Cyber Dance & Dissident he releases his first set for over 2 years. The Hardware Stuff EP is brimming with a deep palette of hardcore electro sounds worked, stripped & bent into shape.
Consistently infectious, all the tracks convey a sense of drama & urgency. Be it the darker industrial styling of the title track or the jazzier sentiments in 'Time Clasp', the coiled disco-boogie grooves of 'Surreal' or the squelchy break driven funk in 'Withermfixed' This EP is a genuinely eye opening return to vinyl from an experienced purveyor of his artform.
Limited to 150 copies. Hand stamped labels in neon colours & in textured grey card sleeves.
Add to playlist