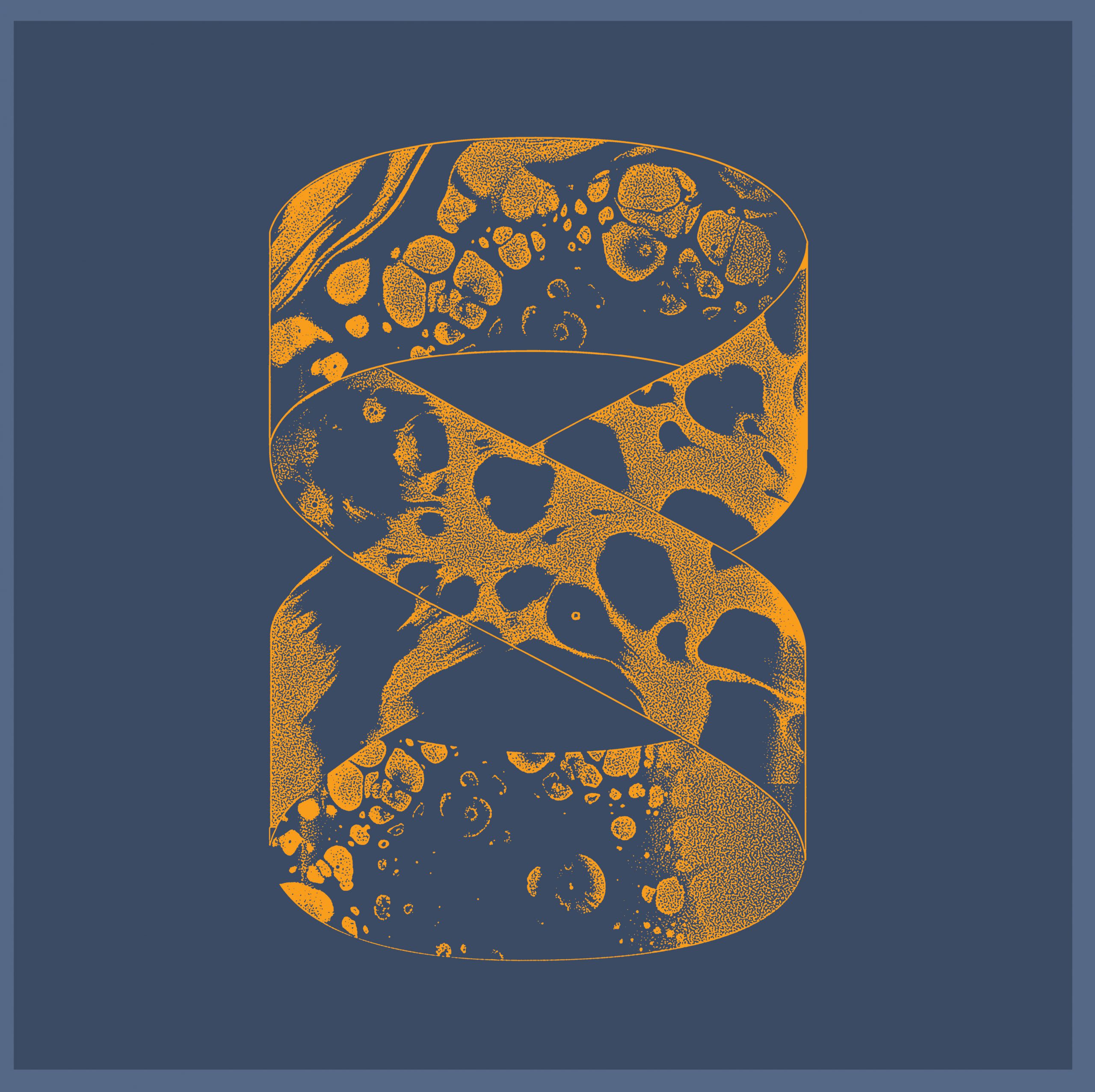 Cycles & Causality LP + Booklet
Ideophone Records
In stock
'Cycles & Causality' by TRIGGER is an album containing two tracks that stretch over side A and B. Its musical expression lives somewhere between club music, ambient and musique concrète but refuses to entirely fall into any of these categories – equally fitting on the dance-floor as in in-depth listening sessions at home. TRIGGER is an audiovisual collaboration between musician/composer Stephan Meidell [NO] and Blank Blank Film (Petri Henriksson [FI] and Carlos Vasques [CO]). Although the music on the resulting release is made by Meidell himself. 'Cycles & Causality' is released both digitally and on vinyl – accompanied by a beautiful 16-page booklet with photos from the live performances of this project and scans of the images produced in that process. The release thus becomes an extension of Meidell's sound universe, making it a complete package and must-have for any collector and adventurous DJ.
The first track 'Flutter' is an exhilarating, energetic bomb with an engaging, underlying arpeggiated structure on a robotic zither throughout the 16-minute track. It creates an uplifting and open atmosphere, where the voluminous sonic landscape gives an orchestral feel. This track is an all-out braindance! It allows you to shift focus between the many layers of sound and frequently reveals new intriguing compositional ideas and textures. A choir of 24 canary birds adds lightful and lively melodic voices to the composition.
The second track 'Undulation' on side B and has a more constant pulse and evocative character to it. An extensive repertoire of small acoustic sounds and textures makes out a playful and hypnotic sonic environment that keeps the listener alert and interested during the 15 and a half minutes that make up side B. The multi-layering of sounds invites the listener to participate in the track's many twists and turns.
Add to playlist