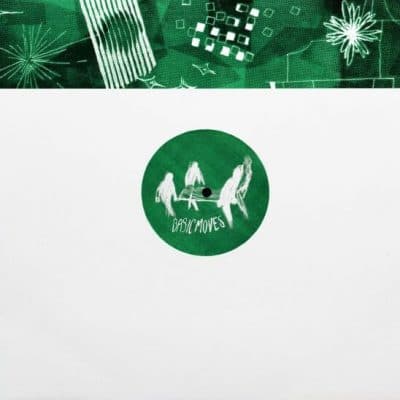 Basic Moves 03 12"
In stock
Label:
Basic Moves
Breaking his silence after twenty years, Sebastian Snoeck a.k.a Sebastian S. will be the second member of the Belgian collective "BWP Experiments" to release on the Basic Moves imprint. He has handed over two previously unpublished tracks made under the moniker Caustic 14.
After listening to "Personal Space Invader" in 1997, Carl Craig asked Sebastian S. to produce new material for his own label, Planet E. "Message in a box" and "Rising Star" were therefore made as a response to this request. However, due to a political transatlantic rift the tracks never saw the light of day and have since been stored on DAT tapes, hidden away from the general public's ears.
If I had to describe Sebastian's output, I'd say it is most importantly energetic, positive, and groovy. It bears the mark of a certain nostalgia, shying away from the blind celebration of both futurism and experimentation in order to reach intemporality. This attempt to exist outside of time gives his productions a certain character and in my opinion his music has come to embody something I like to call "Space Opera Techno".
Sebastian S has succeeded where many before him have failed: by avoiding copycat tactics and simplified approaches to production he managed to create a singular identity. The tracks are recognisable after the first few seconds – and that's what makes his work so unique!
Add to playlist