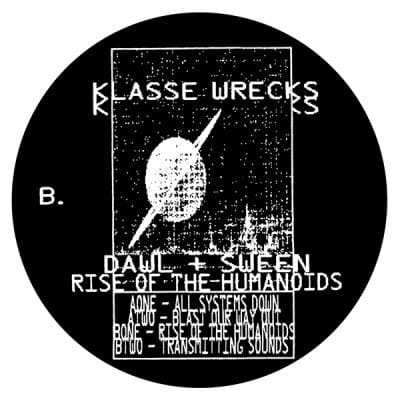 Rise of the Humanoids EP
Label:
Klasse Wrecks
Set a reminder to get an e-mail notification when item is available
UK producers Sween and Dawl deviate from their usual homebase of their own Tone Dropout label to deliver a solid 4 track EP on Berlin based Klasse Wrecks. Classic electro influences mix with breakbeat flavours to produce a fantastic and energetic collection of tracks. Part Sci-Fi terror, part Alien-invasion…all good!
Add to playlist