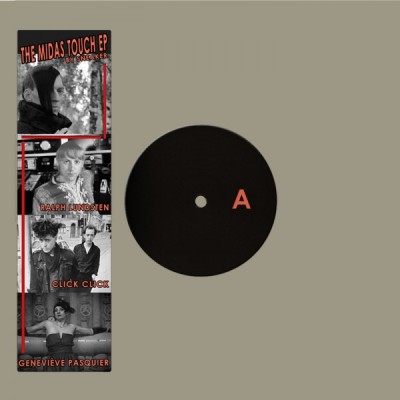 The Midas Touch 12″
Frigio
In stock
Editor extraordinaire, Sneaker welcomes you to marvel at his Midas Touch. Happy disco or chirpy funk edits these ain't. Instead the Rat Life man unearths three dark obscurities and further blackens their already sinister sounds.
"Playground" by Click Click first came out in 1988. Sneaker maintains the tension, the steady and strained notes as vocals tell a tale of shrouded menace. Ralph Lundsten opens the flip, his 1970 track "Through A Landscape of Mirrors" is bolstered with snapping rhythms, synths are smeared and wrenched as the twisted hand of Dunkeltier takes control. The last instalment, first released on Ant-Zen in 2006, is Geneviève Pasquier's "Fairy Tale." A gritty track of reduced industrial essences, the original has been extended and further muddied for ready-made dancefloor corruption.
Limited to 250 copies.
Add to playlist