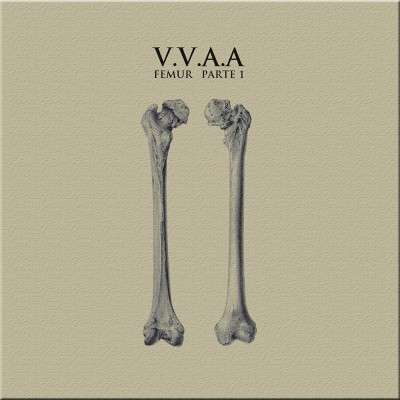 Femur 12"
In stock
Label:
Clasicos Del Ruido
The 6th reference of Clásicos del Ruido is the result of a collaboration with Aitor Arch and Femur Club (club of reference in Madrid), and it is exclusively produced by artists who have performed at this well-known parties. The record opens with "Utopia", a luminous, evocative and fascinating track by the German artist Hyboid, the undoubted leader of space and cosmic sounds. The British artist Kid Machine replicates on the same album side with the track "Fighting fears", which includes echoes of disco and Den Haag sounds.
On the other side of this 12", we will listen first to "Monologues", a hypnotic-percussive track signed by the renowned French artist In Aeternam Vale. "Non auro, sed ferro" by Hesperius Draco closes down the album, fizzing among their usual coordinates: horror disco, retro wave and soundtrack sounds. An album that brings together different artistic sensibilities in which both Clásicos del Ruido and Femur feel comfortable. All tracks compiled by Aitor Arch, Der Kapitan & Gus Van Sound.
Limited edition of 300 copies on 140gr clear vinyl.
Add to playlist