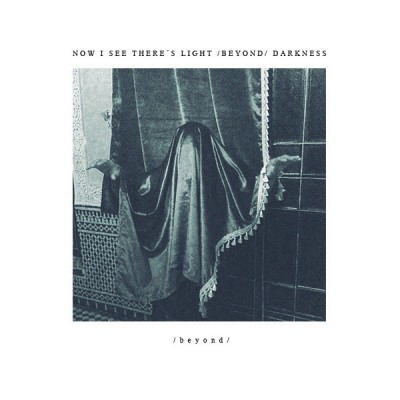 Now I See There's Light /beyond/ Darkness 12″
Urban Legend Record Label
In stock
…It is the latest project from producer dark wave-techno / beyond /. Inspired by the theme of terror, he reveals a deep, intimate and conceptual aspect of his sonic universe. An EP on vinyl 12 "produced by his own label named  "Urban Legend Record Label". the result is a mystical journey through the darkest and desolated soul from the body corners, and the human mind, successively translated by crispy rhythms, lines synth disturbing and oppressive atmospheres.
Each track tells a chapter of the ritual search for an elusive promise of salvation through soundscapes and emotional devastated.
PHASE IV: so many sleepless nights encourages the visits by owls. From new age ambient to 70s minimalism the listener is taken to uncharted phases of human consciousness.
MAGNETIC LIGHT: A magnetic light illuminates the road, A crushing rate based beats mark the path that everyone should follow.
BOWELS: In the bowels of every being's feelings focus, the heartbeat and blood have a sound.
BLOOD CASTLE: Sleeping in a place where the past is not known is not a recommended experience. Synthesizers that simulate Gothic cathedrals are mixed with electronic UK sound to give a soundtrack to a this dramatic night.
RESURRECTION: Dead souls awakening are not only of those who destroyed in their existence.
Add to playlist