Sale!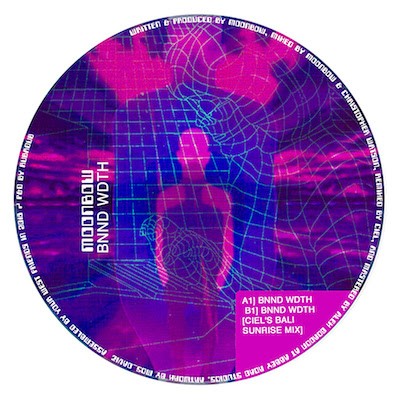 BNND WDTH w/ Ciel Remix 12″
West Friends
In stock
When nothing else remained on this earth to mine, when there were no more fish or mollusks or plants, and little clean, nor temperate, air left to breathe … a mass migration of consciousness looked to cyberspace; neurological data uploaded for a chance of a new virtual existence within only screens. But the digital world, much like the world it was born from, is built upon the same biases which destroyed it in the first place. A world within a world is equally finite – and the utopian ideals of an ungoverned second life found old principles (or lack thereof), merely copied and pasted over from its irl predecessor. With the bandwidth exceeded; they banned those which offered less power, less good behaviour, less money. But upkeep the server of the elite, and you shall gain entry."
The latest sonic output of artist-producer-dj-polymath Moonbow comes served in the form of a 12" vinyl on West Friends: the imprint spearheaded by South London's Rye Wax & FYI Chris. After three years of quietly producing, Moonbow's name is most familiar within the London nightlife scene, where — alongside their work within SIREN collective — they are known for their colourful DJ sets & mixtapes, leading to a mention in Crack Magazine's "Top 10 Mixes of 2018", guest mixing on Rinse FM and contributing to Honey Soundsystem's mix series. These sonic tapestries are an exercise in storytelling that is at once euphoric and melancholic, whilst delving into both the old and new. Often known to make an appearance are chopped 'n' spliced vocals, silky psychedelic melodies, and bass vibrations so heavy that no nearby drinks are safe from spillage.
These characteristics can certainly be found on BNND WDTH, where the A-side is a tense build up of transcendental textures and rhythms that moves ever closer towards the dance floor compared to Moonbow's earlier releases. On the side B, Discwoman affiliate and Toronto's favourite one-to-watch Ciel takes the helm on a psychedelic breaks rework (one you may have seen many an "ID?" for in that Crack Magazine mix from SIREN DJs).
Add to playlist