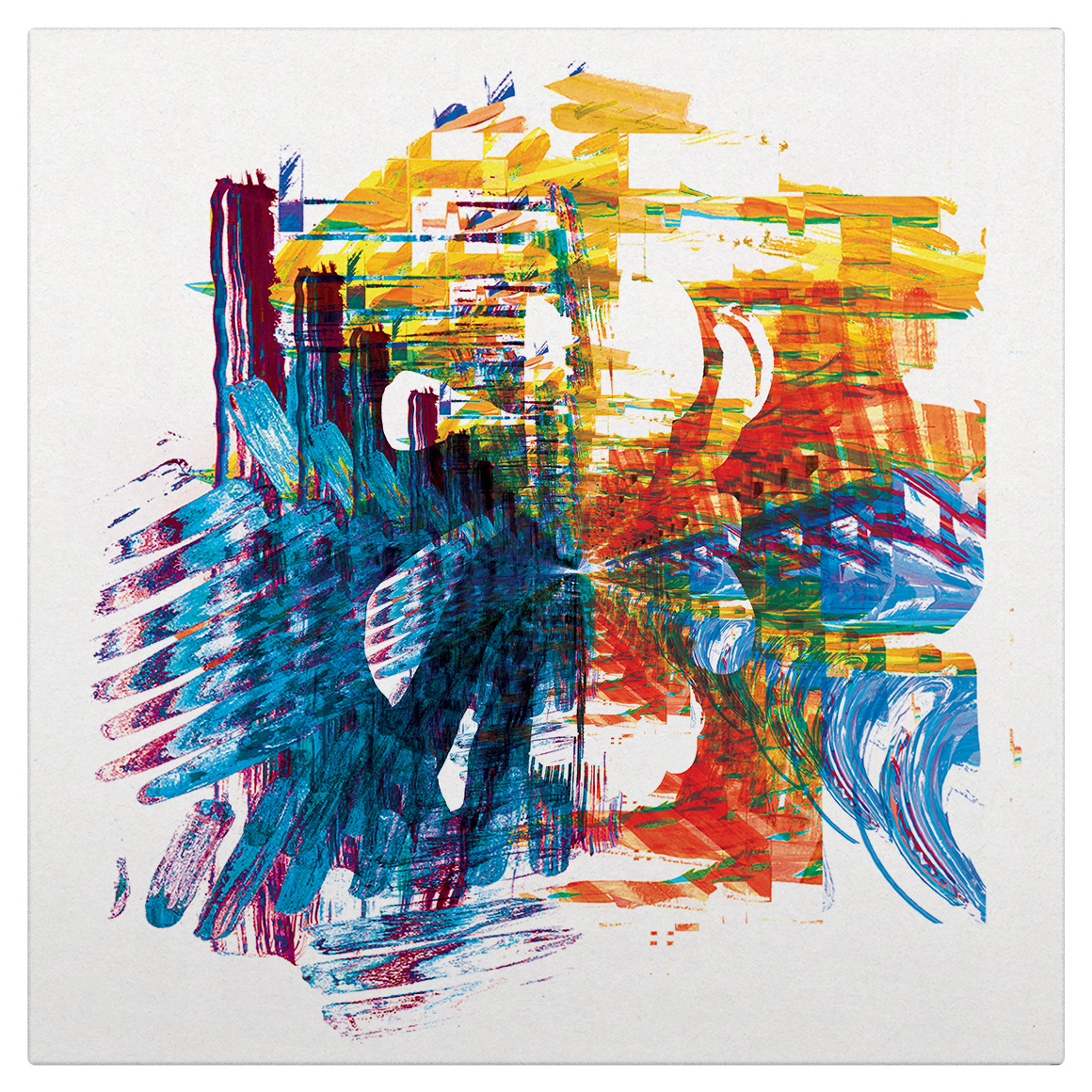 Swallow A Party LP
yeyeh
In stock
Having previously brought together world-renowned Theremin soloist Carolina Eyck and electronic producer Eversines for a specially commissioned collaborative mini album, yeyeh founder Pieter Jansen has now conjured up another unlikely but inspired joint album, this time featuring award-winning free-jazz vocalist Greetje Bijma and leftfield house, techno and ambient producer Oceanic.
The project has its roots in a chance meeting between Jansen and Bijma, a legendary figure on the Dutch jazz scene who in 1990 became the first woman to win the country's top jazz accolade, the VPRO/Boy Edgar award. Apart from having previously worked with the likes of Anna Homler (aka Breadwoman), Jasper van 't Hof, Han Bennink, Louis Andriessen and Willem Breuker and her own solo projects, she's in a league of her own.
Jansen is a big fan of Bijma's 1996 heavily electronic collaboration with Jasper van't Hof and Pierre Favre, Freezing Screens, and was with the friend who first introduced him to it when he bumped into Bijma.
Excited to meet someone who had made one of his favourite records, Jansen took the opportunity to ask Bijma if she would be interested in working with young electronic music producers. To Jansen's delight, Bijma quickly agreed.
Weeks later, Bijma stepped into the studio with Oceanic, a rising star of the Dutch electronic underground whose releases as Oceanic for Nous'klaer Audio and BAKK Plafond revolve around mechanical rhythms, opaque ambient textures, minimalist melodic movements and effervescent electronics. The pair quickly connected on an emotional and musical level, with Bijma taking her cues from Oceanic's electronic sounds and rhythms, and Oceanic drawing inspiration from Bijma's dexterous, mind- bending and otherworldly vocalizations.
After two hugely productive days, the cross-generational duo had completed a couple of mesmerizing songs – breathlessly haunting album opener "Swallow a Party" and chilly ambient closer "A Window Drifting" – and recorded several hours or improvisations that Oceanic later edited, layered-up and re-modelled.
The results are little less than spellbinding. The range and versatility of Bijma's vocalizations is breathtaking, while Oceanic's music – which cleverly incorporates the free-jazz singer's vocal notes, tones and proclamations – swings between becalmed beauty and breathless intensity.
Some of the set's most striking moments are those where Oceanic re-contextualizes Bijma's varied vocal sounds with the dancefloor in mind. On the pulsating "Technicolour Memories", up-tempo "Step Snakes" and hypnotic "Never Done", Bijma's scat outbursts not only ride Oceanic's rhythms, but also form part of the densely layered percussion tracks beneath.
Like the release's more downtempo and ethereal moments, these hybrid organic- synthetic compositions defy easy categorization, offering a unique brand of alien electronic/acoustic musical fusion that lingers long in the memory.
Add to playlist